Looking to clear away some of those clothes that are just taking up space? Don't just drop them at your local thrift store, let Giving Sustainably take them off your hands. All proceeds go towards supporting Parkinson Society Southwestern Ontario. Click the flyer below to view more information.
At this time, we are accepting gently used clothing, shoes, and other apparel.
Donating is easy! Just text 519-859-2029 or email giving.sustainably@gmail.com with your home address and we will coordinate with you a convenient pick up time.
In Partnership With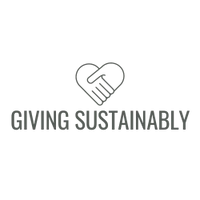 Giving Sustainably was created to inspire others that the generosity of giving is a constant reminder that our actions have life changing impacts on people. This allows us to provide for those in need and help grow our community in a meaningful way.