Presentation Overview
This webinar will be a one-time online presentation and will not be recorded. This presentation will educate and provide detailed information on the MAID Legislation:
Review how the law allowing assisted dying was developed
Review eligibility criteria and procedural safeguards for medical assistance in dying
Share some statistics about MAID provincially and federally
Share some patient stories
Updates on what is next for MAID in Canada
Speaker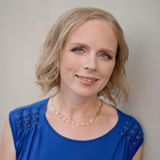 Julie Campbell is the Lead, MAID Access for Home and Community Care Support Services South West and a Nurse Practitioner who both assesses and provides medical assistance in dying. Julie holds undergraduate degrees in Health Sciences, Business and Nursing as well as Master Degrees in Nursing and Business Administration. Prior to her work with MAID she worked as a nurse practitioner in primary care, addictions and mental health and travel medicine. Julie is an avid community volunteer and has given of her time to numerous health and service organizations both locally and nationally. She is a board member of the Canadian Association of MAID Assessors and Providers, a member of the Clinical Advisory Committee for Dying with Dignity Canada and has presented at both the Senate of Canada and the House of Commons during the development of Bill C7 in 2020/21.